✓ Free Shipping on Orders $50+
✓ Free Returns for 30 Days
Not sure what they want? We've got you covered.
Available in denominations of $50, $100, $200, and $400, E-Gift Cards are sent to your email address immediately following your purchase & are instantly redeemable at unwilted.com. To send this gift card to another recipient, you can print out the email or forward it to the recipients' email address.
Gift card emails contain a code that can be applied at the end of the checkout process.
DOMESTIC SHIPPING POLICY
All orders over $50 ship free within the USA via USPS First Class Shipping (1-5 Business Days).
You may upgrade your shipping at an additional charge to USPS Priority Mail (1-3 Business Days) or USPS Priority Express (next day-2 days). Orders placed Monday-Friday (excluding holidays) will be shipped within 2 days, pending item availability and payment verification. 
------------
It is the customer's responsibility to select the appropriate shipping method for their needs. Upgraded shipping and handling charges are not refundable.
Once your bouquet is in transit, we cannot guarantee delivery date. Estimated transit times are based on USPS tracking information. Please refer to your email confirmation for tracking information. The customer accepts responsibility for any undeliverable, missing and/or lost packages.
A New Way to Blossom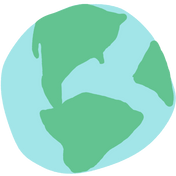 Environmentally Responsible
In the US, 3 out of 4 fresh flowers are airshipped from South America, releasing as much carbon as 100,000 cars annualy. As the flowers decompose, they release even more carbon and create waste.

Unwilted arrangements do not need to be replaced and are made from FSC-certified paper. Finally, we avoid plastic in our production and packaging.
Hand Crafted
Our artists design and craft realistic yet distinctly-paper arrangements that enliven a variety of indoor environments. Each petal, leaf, and stem is painstakingly cut from artisanal Italian crepe paper and assembled by hand, no two alike.
Always in Bloom
Flowers are limited to the seasons they bloom, or forced to bloom under commercial farming conditions. Unwilted's realistic interpretations of these classic flowers stay in bloom so you can enjoy your favorite flowers all year long